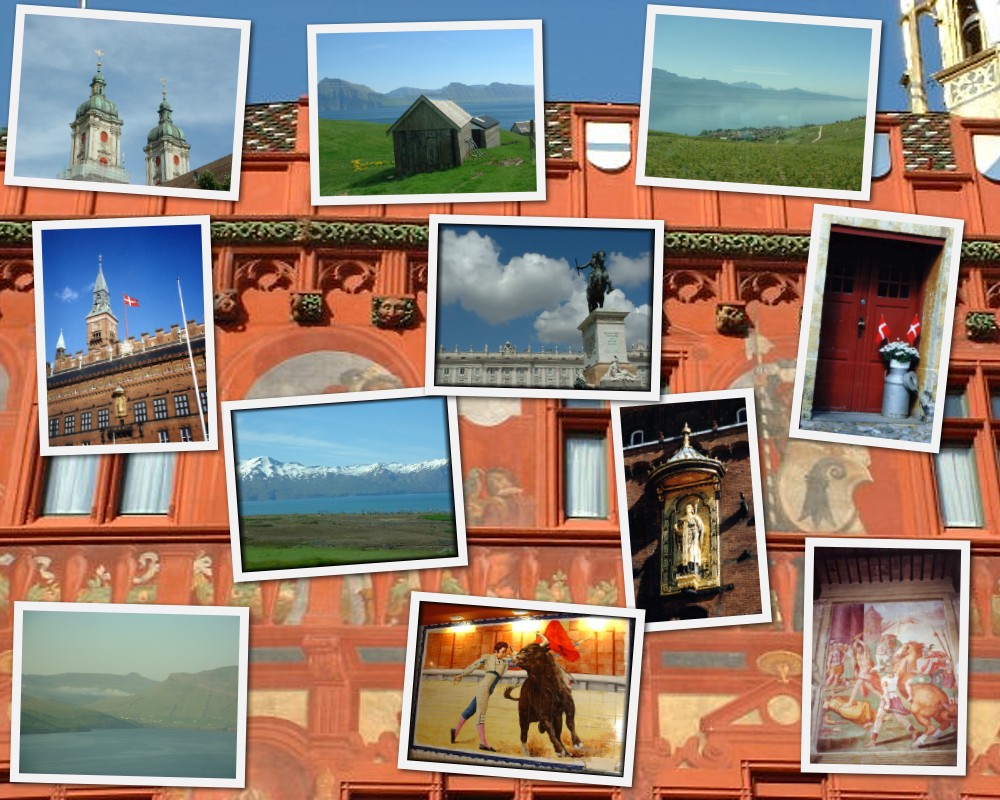 Cyprus
Across History & Fault-lines (2001)
Danish Delights
Denmark (2000)

Faroe Islands
Green Mountainous Heaven in the North Atlantic (2002)

Fa Gibraltar

England in the Mediterranean (1999)

Greenland is Ice and Iceland is Green
A Short Trip to the Arctic (2001)
Rome: Lesser-Known Sights etc (200)
Seville's April Fair : Spain at its Best
let's go Latin ! (1993)

Luxembourg & Trier (2000)

Bologna: A Strange Encounter & Tea With Mussolini (2001)
Madrid
Bull Fight and Suckling Pig
The Political Murals of Belfast
A Red Hand, the Pope & Che Guevara
photo gallery & travelogue
San Marino: A Small Republic That Said No To Napoleon (plus Ravenna) (2001)
Cymru -Land of Heroes & Culture
Wales (1997)
Notting Hill Carnival 98
London
Anti-Capitalist Riots Jun 99
An Eye-Witness Account
London
IWC replica watches Portuguese chronograph design inspiration, from the replica watches sale navigator explore the world when using a replica watches online variety of sophisticated navigation equipment. In the past the watch models more white, black, and this replica watches uk more blue optional.
you are the
th visitor here since 25th february 1996 ! welcome ! this counter was created courtesy of Web Counter