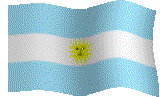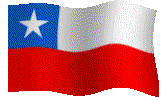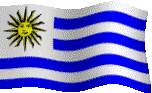 "Gone to Patagonia for six months"
Bruce Chatwin, announcing his departure in that famous telegram to his editors
Click map to see detailed route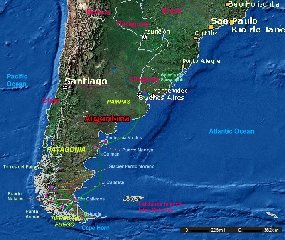 All Photos & Many Graphics Can Be Expanded By Clicking Them
------
In the interior lives a monster called the Grand Patagon, with the 'head of a Dogge' and the feet of a hart, but gifted with human understanding and amorous of women... He rides out, fells the Patagon with a single sword thrust, and trusses him up with the leash of his two pet lions. The Patagon dyes the grass red with blood, roars 'so dreadfully that it would have terrified the very stoutest hearte', but recovers and licks his wound clean 'with his huge broade tongue'.
Bruce Chatwin, In Patagonia
------
CONTENTS
BRUCE CHATWIN (1940 - 1989)
the icon of modern travel writing & prophet of Patagonia
SEQUELS TO A PATAGONIAN JOURNAL
By Buck, Daniel, about Bruce Chatwin & his book, In Patagonia
------
Practical Info
Leaflets from the Ushuaia Tourist Office (Subsecretaria de Turismo)
on Travelling (including Flight & Bus Timetables) Between Ushuaia and Punta Arenas, Puerto Natales, Rio Gallegos, El Calafate & Rio Grande, and on Tours/Excursions/Side-Trips from Ushuaia - file in Adobe Acrobat .pdf format
------
TWC's Travelogue & Photo Journal
Buenos Aires
European Metropolis on the Pampas, Latin Beauties & Gods, Best Beef in the World
Peninsula Valdes
Patagonia: Wildlife Bonanza ; Do U Want A BBQ Penguin ?
Tierra del Fuego
Edge of the World
Perito Moreno Glaciers
About Internet Startups in the Shadow of Giant Glaciers
Chile: Torres del Paine National Park
One of the Most Beautiful Spots of the World
Punta Arenas & Rio Gallegos
In Transit, Mate Glories, Chatwin's Boring Town
Uruguay: Montevideo & Colonia del Sacramento
Are U Crazy Over Chivitos ?
Buenos Aires Again
Tango Lessons & Evita Peron Fever
------
Mailing Lists
To Get Informed About TWC's New Travelogues or Receive Live Travel Updates,
send a blank email to twc-nomad-subscribe@egroups.com
For those interested in travel mailing lists relating to other parts of the former USSR,
visit my main homepage for details to subscribing to them.
------
Caveats:
1. The countries covered here are all very fascinating and one should resist covering them in the short time I did
(which I did so due to my peculiar citcumstances).
2. The occurrence of a few negative events may unfairly affect my opinion of certain places, and consequently the tone or language used in my travelogue. However, these do not consitute any intention to insult the people and culture of any country.
3. Some names and personal details have been modified to protect the privacy of individuals.
------
EMAIL THE AUTHOR ! AUTHOR'S HOMEPAGE
--------
What have I been reading ? Click these books to buy them from Amazon.co.uk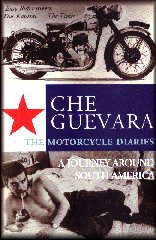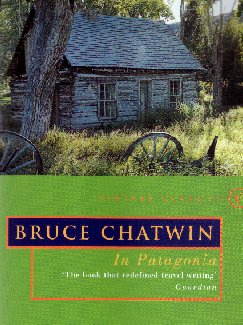 Che Guevara - Motorcycle Diaries / Bruce Chatwin - In Patagonia