Click map to see detailed route
All Photos & Many Graphics Can Be Expanded By Clicking Them
Sat 19-Feb-2000 22:29
From: Tan Wee Cheng <weecheng@postone.com>
Buenos Aires at 30'C
Dear All,
Plaza San Martin, Buenos Aires, Temperature 30´C: Latin beauties sun-tanning in bikinis, muscle gods playing football, the blue-white-blue stripe flag of the Argentine Republic fluttering in the bright blue skies.
After a 16 hour journey, which included a flight change in Madrid, and then a Transatlantic flight, I have arrived in Latin America for the first time of my life. A moving experience. A personal travel landmark.
BA is an European city transplanted onto the flat Pampas plains of Argentina. Grand classical public buildings, baroque cathedrals, beautiful opera houses, monuments devoted to national heroes and liberators - General Jose San Martin, Belgrano, Sarmiento and many others.
The Argentines are mostly descendents of Spanish and Italian immigrants. Slavery was abolished early and hence few blacks here. There were few Indians here when the Spanish arrived and whoever was around, apart from those in the remote northwast, was exterminated or assimilated. Hence, the Argentines of today are mostly white and European.
I met up with Carlos, my classmate at business school. Went for lunch at a fantastic restaurant - of course, we had a generous helping of beef - the nation's staple, and later, great ice cream - absolutely a treat in the summer heat. I will see him again when I return to BA from the south.
I walked around town, admiring the architectural jewels of this great city, sipping coffee in a fashionable cafe in the old district of San Telmo. I must go for a tango performance when I return to BA.
In a few hours time, I will fly to Trelew in the south, where I will treat myself to a visual and photographic (not gastronomical, I'm afraid) feast of wildlife - penguins (half a million of them !), sea elephants and the like.
OK, have to go now.
Bye and take care.

Wee Cheng
As they say...
Buenos Aires is an European city stranded in Latin America...
----
"The History of Buenos Aires is written in its telephone director. Pompey Romanov, Emilio Rommel, Crespina D.Z. de Rose, Ladislao Radziwil, and Elizabeta Maria de Rothschild - five names taken at random from among the R's - told a story of exile, disillusion and anxiety behind lace curtains."
Bruce Chatwin, In Patagonia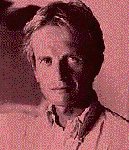 | | | |
| --- | --- | --- |
| | | |
| Commemorating the first English invasion of Buenos Aires 1806, when Spain was an ally of Napoleonic France. In less than 2 months, local citizens overwhelmed the British garrison. In June 1807, the British attacked again but were then forced to retreat. | Malvinas War Memorial. Remembering the war death in that senseless invasion to pop up declining popularity of the junta and the rising public pressure for democracy. | Sunbathing at the Plaza de la Fuerza Aerea, previously known as Plaza Britanica. The clock tower, popularly known as "Big Ben", was presented by the British residents of Bs. As. in 1916 to commemorate the 100th anniversary of independence...in those happier days of Anglo-Argentine relations. |
| | | |
| Statue of Columbus... of course, the largely decimated Indian inhabitants of Patagonia & the Pampas wouldn't love this statue. | Plaza San Martin with the statue of General Jose de San Martin, the liberator of Argentina. The Father of the Nation is revered everywhere. All the main streets or squares in this country are named after him. If you want to set up retail outlets in Argentine towns, make sure they are all on some avienda de Jose de San Martin, or avenida Liberator Jose de San Martin whatever... | The Liberator on the Bank Note. He marched across the Andes, conquered Chile and then into Peru, where he met General Simon Bolivar in a mysterious meeting...after which he left for Europe... |
| | | |
| Souvenir seller at Plaza de Mayo | Cabildo, or town hall, at Plaza de Mayo, where the May 1810 Revolution began. | Casa Rosado, the amazingly pinkish presidential palace, whose balcony was used for the filming of Evita - remember the scene where Madonna spoke to the crowds ? Actually, Evita Peron did not give that speech here, but at another much larger square. |
| | | |
| | | |
| | | |
| Don Quixote...lessons ? | Sliding downwards ? Ministry of the Economy building. | The bad old days of hyper-inflation. This is an old 1,000,000 pseo banknote. Now, the peso is pegged 1 to 1 to US$1. However, this also means that the country cannot adjust adjust itself to gains or losses in competitiveness, leading to the current recession. |
| | | |
| | | |
| Cafe Tortoni, where the Bohemians of Bs.As. gather, or rather, once gathered. Nowadays, it's full of tourists trying desparately to recapture an atmosphere long lost. Apologies... I'm too jaded. | Washington D.C. ? The wide, straight streets of Bs.As. leading to the Obelisk. | Founding of Bs.As., in 1580 by Juan de Garay. the city was named Santa Maria del Buen Aire, or Santa Maria of the Good Winds. |
| | | |
| Murals: Scenes of the Northwest, where substantial Indian population remains today. | More murals. | Cathedrals...Cathedrals...Cathedrals... |
PENINSULA VALDES: WILDLIFE BONANZA