Day 5: Electricity for the Great Leader's Toys
| | | | |
| --- | --- | --- | --- |
| Hotel Hengsan | International Friendship Exhibition | International Friendship Exhibition | Guard at the International Friendship Exhibition |
| | | Pohyon Temple | |

The International Friendship Exhibition is the star attraction of Mt Myohyang and its beautiful pine valleys. In addition, it has to be one of the world's most bizarre museums and ultimate temple of Narcissism with a capital N! This is a complex of two huge palatial buildings with intricately carved traditional rooftops built deep into the mountains, permanently exhibiting the more than 200,000 presents to Kim Il Sung and Kim Jong Il from leaders and "admirers" from over 170 countries worldwide. Call it the leaders' personal toy rooms if you want.

For a country in such dire straits, it is amazing how massive the whole complex is, and the kind of scarce material used in the construction of the complex. In fact, we had to put on plastic socks over our shoes to protect the expensive teak wooden floors.

The visit began with the now familiar Greet-the-Great-Leader ritual. To the tunes of military music, the huge elaborately carved doors to the first hall was opened, and as instructed, we walked in to find ourselves face-to-face with the life-sized wax figure of Kim Il Sung – so lifelike that I would have thought that was the Old Man Himself if he was alive. We formed a line in front of the Man, and with a signal from our guides, bowed to this GOD of DPRK. It was a pity that cameras weren't allowed here.

And then we began a tour of this gigantic complex full of endless high ceiling corridors, huge bunker-like exhibition halls, complete with chandeliers, air-condition and taps that had running water – all these were incredible considering the state of the economy, the appalling energy shortage and the complete breakdown of the water supply system which meant that running water was a rare occurrence outside the hotels. I could imagine the power used in this complex could light up half of Pyongyang!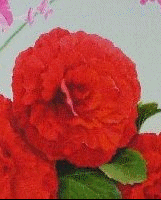 As the guides explained, Kim Il Sung and Kim Jong Il are world-beloved leaders, and people from all over the world have showered them with gifts to show their admiration of these great men. The best presents were displayed in a huge hall after the audience hall where we bowed to the Great Leader. Other lesser presents were in separate halls classified by continents and countries.

Among the notable presents were armoured train carriages and limousines from Joseph Stalin and Mao Zedong, a bizarre standing stuffed crocodile presenting a tray of cups courtesy of the Sandinistas of Nicaragua, silver coconuts from Saddam Hussein, and a basketball autographed by Michael Jordan presented by Madam Albright. The guides were at pains to explain why this basketball was a worthwhile present – the fact that basketball players could be as popular as political leaders is a concept difficult to understand in a country where the only well known people are the Great Leader and Dear Leader.

China, Hong Kong and Taiwan were the largest donors of presents – perhaps 70% of the presents were from companies and organisations in these countries, mostly extravagant gold, silver and jade carvings of themes such as Kim Il Sung, Kim Jong Il, Mt Paektu and traditional Chinese auspicious symbols (e.g., longevity, traditional gods, fortune, etc) – a reflection of the economic and political ties between Greater China and DPRK.

There were also many presents from illustrious characters from the World Dictators Hall of Fame, such as Yasser Arafat (intricate models of Dome of the Rock in Jerusalem), Nicolae Ceausescu (hell of a bear's head), Erich Honnecker (sword and revolver, and some rather plain, utilitarian steel tables and chairs of the sterile sort one finds in hospitals) and Joseph Mugabe (I love his silver-carved lions and elephants!). There were also tacky trinkets and various kitsch from assorted Pakistani and Syrian generals. I wonder if there was anything from Dr Abdul Qadeer Khan, the Pakistani nuclear scientist accused of selling nuclear material to North Korea.

Singapore has a more modest corner with dozens of gifts, mostly from a relatively unknown company called Welcome Trading Co Pte Ltd, including two huge stone carvings of the Merlion, a symbol of Singapore. There were also two small gold trinkets from Parliamentary and the Foreign Affairs Ministry delegations to North Korea.

In the USA section, the exhibition guide pointed at what was obviously a framed-up full-page advertisement in the New York Times entitled "Korea prospers under Juche idea", and said, "Look – Even the Americans acknowledge the superior ideas of our leaders." One of our Swedish travellers and I had a closer look and saw the words "Advertisement" on the top margin. We had seen similar paid advertisements in Swedish as well as Singapore papers before. What a useful way to spread the great ideas of Juche!

It took two hours to walk briskly through just the highlights of the International Friendship Exhibition complex. At the end of the tour, the exhibition guide asked, "So are you convinced that the world love our leaders? Do you still see the DPRK as an isolated country?"



Nearby is Pohyon Temple, a pretty Buddhist monastery in the deep mountains. This is one of the few practising temples left in North Korea though there were hardly any worshippers during our visit. The guide told us there are about 10,000 Buddhists in DPRK and about 1000 worshippers, mainly nearby residents that come to the temple regularly.

We walked around the compound, admiring not only the colourful murals but also the serenity and spiritual purity so absent in Propaganda Central Pyongyang. While it is regrettable that Buddhism is no longer the mainstream belief in today's North Korea, the peacefulness of Pohyon Temple compares somewhat favourably, albeit in a perverse manner, over the temples of China today, which are run like mini theme parks where faux monks are more interested in asking visitors to part cash for trinkets and palm-reading.

Interestingly, in 1998, there were reports of 15,000 Koreans working on an underground nuclear reactor near Mt Myohyang. Who would have expected that there might be an installation of this sort in this beautiful, mysterious mountain of fragrance? Perhaps there is more behind the "Mystery" than the "Fragrance".


| | | | |
| --- | --- | --- | --- |
| The Abbot of Kwangbok Temple - sounded like some petty functionary | The first advertisement billboard of North Korea - cars for the new elite | The massive Kumsusan Memorial Palace | Revolutionary Martyr's Cemetery |
| | Revolutionary Martyr's Cemetery | | |

We passed many towns and villages on the way back to Pyongyang. None of these had lights when we passed them the night before, to the extent that I had thought there was nothing but wilderness from Pyongyang to Mt. Myohyang. Lenin once said, "Socialism plus electricity equals communism." I wander what Juche has got to say about electricity and the Great Leader's toy exhibition at Mt Myohyang. Maybe something along the line of "Juche plus the Great Leader equals electricity for the Great Leader's toys (and statues and palaces)!"

Just outside Pyongyang, we stopped by the Revolutionary Martyrs' Cemetery. In this magnificent memorial set on the slopes of Jujak Peak overlooking the city, there were busts of 120 guerrilla leaders and "revolutionary martyrs" who had lost their lives during the anti-Japanese struggle.

Sombre piped music added to the dignified, moving atmosphere of the site. The busts were built to face Pyongyang so that the martyrs could "see the new Korea", the guide said. Ironically, the most prominent building they could see from here was none other than the empty skeleton of Ryugong Hotel, whose 105 storeys rose high above any other building in Pyongyang, the very tribute to Kim Il Sung's "new Korea". Ten years has past since construction ceased and funds dried up. Would this stir the spirit of the revolutionary dead?

Nearby is the Kumsusan Memorial Palace, once Kim Il Sung's lavish residence and office, converted into his mausoleum after his death. It is also here where his US$100 million-embalmed body rests. This is again another astonishingly colossal complex which takes a few minutes to drive past its length even when there is no traffic. Ceremonial soldiers guarded it as though the Great Leader was still alive. Surely a great leader needs a great palace!

I was in Brunei in January and this cyclopean building must be as large as the main palace of the Sultan of Brunei. It was a pity it wasn't included in our itinerary. In any case, it is only opened twice a week and one would need to give advance notice and visit in formal shirt and tie.

We visited one of the few operating Buddhist temples in Pyongyang, the two thousand years old Kwangbok Temple, which was rebuilt in 1990 from the ruins of Korean War. Here the abbot told us, "The Great Leader had done a lot to promote Buddhism in this country. Thanks to him, this temple was rebuilt." Words of a state functionary? Yes, only 10,000 Buddhists in a 22-million strong country once renowned for its Buddhist piety and scholarship.

| | | | |
| --- | --- | --- | --- |
| One of the many young dead of the guerrilla war against the Japanese | Revolutionary Martyr's Cemetery | Revolutionary Martyr's Cemetery | View of Pyongyang from the Revolutionary Martyr's Cemetery: You can see the pyramid-shaped Ryugong Hotel, whose construction stopped 10 years ago |
Back to the city centre, we dropped by the Fountain Park where families were strolling and relaxing. The next day would be Day of the Sun and there was a festival atmosphere around. Department Store Number One was nearby and we asked if we could visit the department store, which appeared rather dark although we could see shoppers walking around. (Obviously, the national electricity saving scheme was on! Have you ever gone shopping in the dark?) Our guides said that advance notice had to be given for any visit and it was too late to do so.

Instead we were brought to another store near Ryugong Hotel. We walked around and soon realised that everything was priced in Euros as well as the North Korean won. This couldn't be a store for ordinary Koreans. I asked Ms Park and she admitted that most of the customers here are foreign diplomats and aid workers, and things here are too expensive for her.

In fact, this is owned by some Argentinians which explained the large number of Argentinian merchandise. We were not really disappointed. At the minimum, the bottled water here was cheaper than in the hotel. We even found Tiger Beer here, at prices half that in Singapore! There were also quite a few varieties of hairdo – I wonder if they would do some good to Dear Leader's hair.

We dropped by the Foreign Language Bookstore, and topped up our growing collection of North Korean souvenirs. The many profound works and gems of wisdom by Kim Il Sung and Kim Jong Il have always been bestsellers with foreign tourists! All of us would have lots of coffee table propaganda books, some of the selected works series of the country's leaders (which run into volumes of 20's and 40's) political posters, stamps of the Kim's, kitschy miniatures of the Chollima Horse, and all sorts of DPRK treasures to carry home from this journey.

Considering the ridiculous sums they charge for these, we must have contributed alot to Kim Jong Il's cognac fund (- I hadn't told you that Kim Jong Il was Hennessey's best customers for two years running in the early 1990's), or to enable him to buy more Mercedes for a repeat of the two hundred S Class Mercedes he ordered at US$100,000 each in 1998). I wonder if they knew the reasons why we bought these mementoes. Kim Jong Il books to study the eternal truth of Juche? Or his portraits to frame up at home?

We had dinner and then returned to the hotel. We popped by the revolving restaurant at the top of our hotel. It wasn't revolving and the city was largely dark apart from the few monuments. Roberto, one of our fellow travellers, decided to give on-the-spot guidance to the attending staff, "Why isn't it revolving? This isn't revolutionary enough. You should start the Revolution!" With that, he got the staff to press the button, and so the Revolution continued.

Revolutionary Martyr's Cemetery - picture by Peter Deegan
Day 6: The Weirdest Flower Show On Earth
---
Buy these books!
Copyright - Tan Wee Cheng, Singapore, 2004