the many faces of
TWC - the financial professional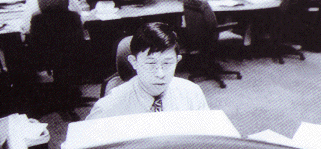 Academic & Career History
Academic & Business Interests

Wee Cheng is currently working in Singapore's financial sector.
Upon graduation from Nanyang Technological University (Nanyang Business School) with B. Accountancy (1st Cls Hons), he joined Price Waterhouse (now known as PriceWaterhouseCoopers) in Singapore, where he was involved in audit, corporate finance, due diligence and business consultancy.
In 1997, Wee Cheng left PW as an assistant manager, and commenced his postgraduate studies at London Business School, on a Chevening (Raffles) Scholarship jointly awarded by the British Government and a Singapore GLC.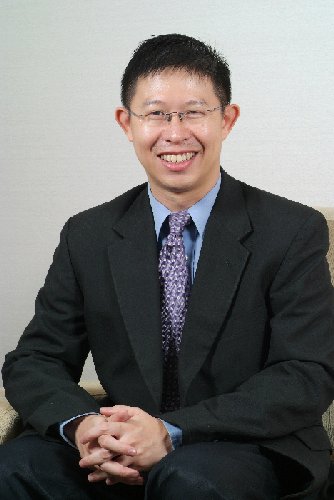 After attaining a Masters of Finance, he joined the London office of the German investment bank, Dresdner Kleinwort Wasserstein, where he was Vice President in the pan-European Leveraged Buyout team. There he was involved in LBO deal origination, deal structuring and syndication of takeover/take-private of listed companies and management buy-outs/buy-ins. He was also responsible for the management of existing investments, continuous credit evaluation and agency relationships with members of banking syndicates, as well as liaison and marketing with key private equity and VC houses.
Wee Cheng left London in December 2001 and travelled round the world for 12 months after which he returned to Singapore. In May/July 2003, he was also involved in a contractual investigative due diligence project in Mauritius.
He joined Monetary Authority of Singapore (MAS), Singapore's central bank and financial regulator in September 2003, and was involved in policy matters relating to the regulation of Singapore's banking sector.
In May 2005, Wee Cheng left MAS to assist in the further restructuring of Jiutian Chemical Group Limited, a Singapore-incorporated chemical group formed to acquire a chemical plant in Henan Province, China, through leveraged buyout. As Chief Financial Officer, Wee Cheng prepared Jiutian for IPO and the company was successfully listed on the Singapore Exchange in May 2006. Wee Cheng left Jiutian in October 2007, when the market traded price of the company's shares was 13 times that at IPO, and market capitalisation above S$1 billion (US$0.7 billion).
Between October 2007 and June 2008, Wee Cheng travelled to 41 countries and territories in South Asia, Caribbean, Africa and Middle East, during which he reported on his observations on http://twcnomad.blogspot.com He was amazed by the rapid development of India and the Middle East, and of Mainland Chinese involvement in Africa. Wee Cheng was disgusted with the rampant corruption observed in Africa and concluded that this was why the continent had not made significant progress since independence.
Since his return to Singapore, Wee Cheng has been a business consultant and teaches finance and accounting courses at Nanyang Technological University and National University of Singapore where he is an Adjunct Associate Professor. He is also open to any interesting opportunity that may arise.
Also an alumni of Raffles Institution and Raffles Junior College, and Certified Public Accountant / C.P.A. (member of the Institute of Certified Public Accountants of Singapore - ICPAS).
---
Academic Interests:
Mergers & Acquisitions ; Corporate Governance : Cultural Models
Development & Business in Emerging Markets / Transition Economies
Development Economics ; The Asian Values Debate
Private Equity / Venture Capital / Foreign Direct Investment
Business Interests:
Direct Investment in Emerging Markets / Transition Economies : Especially China & Asia-Pacific
M&A Deals