BUSINESS, STRATEGIC, TOURISM & OTHER CONSULTANCY SERVICES
MANAGEMENT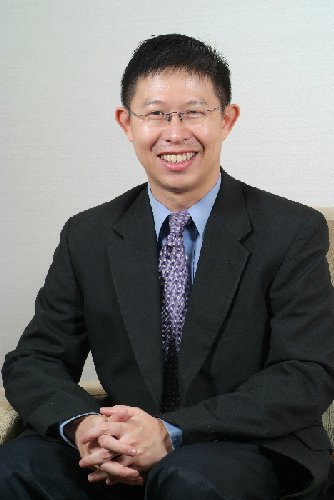 Tan Wee Cheng, Managing Partner
Mr. Tan Wee Cheng is an Adjunct Associate Professor of accounting at NUS Business School where he has taught finance and accounting related subjects. He also teaches in Nanyang Technological University. Mr. Tan is a Certified Public Accountant (C.P.A.) having graduated from Nanyang Technological University in 1993 with first class honours in accountancy. He also has a masters in finance from London Business School, which was financed on the British Government's Chevening Scholarship. Mr. Tan is also an alumnus of Raffles Institution and Raffles Junior College, Singapore.
He is also an associate member of the Corporate Governance & Financial Reporting Centre (CGFCR) of NUS and a member of the Institute of Certified Public Accountants of Singapore (ICPAS).
Mr. Tan has broad experience in corporate financial management, investors relations and strategic planning as Group CFO of a listed chemical group; leveraged buyouts and financial buyers activities in Europe; and audit, special investigation and due diligence work in Asia (especially China) and Mauritius.
Mr. Tan began his career as an auditor in Price Waterhouse Singapore and joined a London investment bank, Dresdner Kleinwort Wasserstein, in 1998, where he held the position of VP, Pan-European Leverage Buyouts. In 2003, he joined the Prudential Policy department of Monetary Authority of Singapore where he was involved in policy formulation of matters relating to banking regulation. Between 1995 and 1997, he was the Group CFO of a Singapore Exchange-listed company, and had played a significant role in getting the company listed as well as in subsequent investor relations and fund-raising activities among institutional investors in Asia, Europe and USA to fund major corporate expansion and acquisitions.
Mr. Tan has published in the Stock Exchange of Singapore Journal, Southern Africa Today Magazine and Quarterly Literary Review Singapore. He is also a member of the Old Rafflesians Association (ORA) and Singapore Heritage Society (SHS).
Mr. Tan is the author of "The Greenland Seal Hunter" (2004) and "Hot Spots and Dodgy Places " (2009), published by Marshall Cavendish, and co-author of Mainlines: The 2003 Sobaka Anthology, published by Sobaka And Diacritica Press, Chicago (2003). He has been interviewed by the Straits Times, Sunday Times, Lianhe Zaobao, Lianhe Wanbao, Berita Harian, Today and The New Paper, and by Channel 5, Channel 8, Channel News Asia and Mediacorp's News Radio 93.8FM, on his works and travels, and his views on business and finance, career/scholarships, heritage, culture and beliefs. Mr. Tan has been to 180 countries and territories to date and have been noted as the most well-travelled Singaporean in the 2008 edition of the Singapore Books of Records.

---