TWC'S ODYSSEY
DANISH DELIGHTS
Tan Wee Cheng's Short Trip To Denmark
---

Roskilde
3 May 1999

Our final day in Denmark was spent in Roskilde, Denmark's first capital founded by King Harald Bluetooth in 980 AD. The train sped across the flat farmland of Zealand for less than an hour before reaching Roskilde, and here, we found ourselves in a small market town with pleasant shopping streets and a nice market square, also known as Torvet.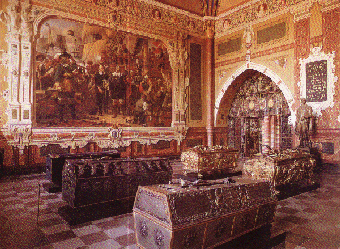 The main sight of Roskilde is the Domkirke, or Cathedral. Built by Bishop Absalon, founder of Copenhagen, in 1170, this has always been the heart of Danish Christianity, as well as the place of burial of 37 Danish kings and queens. The architecture was grand but what's really fascinating about this UNESCO World Heritage listed monument were the royal coffins and sarcophagus. Many are beautifully carved while others were stylish and wrapped in beautiful, dignified embroidery. This must be one of the most interesting tombs I have ever visited.
After the Cathedral, we went to the banks of Roskilde Fjord. Here lies the Viking Ship Museum. The entrance price was steep for a few Viking boats, and we gave it a miss. We then visited a quaint little church St Jorgensbjerg. Walked around town and bought miscellaneous grocery items (of all things !) in an attempt to spend our remaining kroners.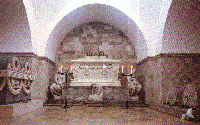 One thing we noticed in Denmark was the unusually large number of young Danish-speaking Asian girls. We hardly see any Asian men but young Asian children, teenagers plus young ladies in their 20's were seen. Wonder what's the reason.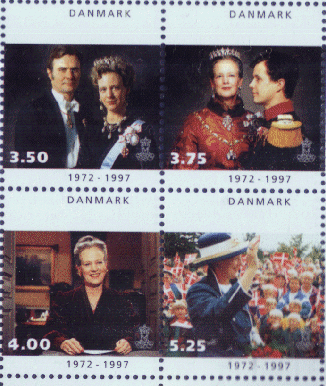 We returned to Copenhagen in the afternoon and I bought some stamps at the Post Office. Set off at the airport in early evening. Our returned flight, unfortunately, was delayed by half an hour. There were some problems with the SAS plane (again !) and we had to switch to a McDonnell Douglas normally used on a domestic flight. As such, meals served were cold. Not SAS again. In any case, this was the end of our Danish trip.
---
Click here to send your comments to Tan Wee Cheng, Singapore
Click herec to visit the author's homepage, Nomadic Tales

---