TWC'S ODYSSEY
CYPRUS
A Rush Across History & Fault-lines of the North & South
Tan Wee Cheng, Singapore/London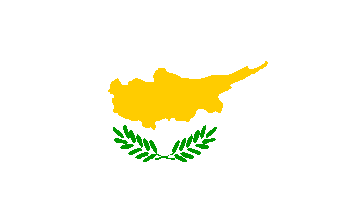 Western Cyprus: Aphrodisiac in the Land of Aphrodite
After the enlightening practical lesson into the world of four-letter words, I dragged my travel companions downstairs – somewhat angry at that time, but of course, if they had been punctual, I would have missed such wonderful writing material. As the ancient Chinese put it, when the farmer loses the horse, it can lead to good events as well as bad ones. [A frontier farmer loses his horse, which soon returned with another one. His son rode on the second horse, fell and broke his leg. Soon war broke out and because his son has an injured leg, wasn't conscripted and was spared the horrors of war.]
Had a quick breakfast and we explored Nicosia. The old city of Nicosia is not only really old but also small. 10 minutes to the north and you will hit the Green Line. More pictures of bunkers and forbidden walls. It's hard to believe that within minutes of the hip shopping centers and the Giogio Armani shops, one reached an ancient fault line of conflict and death. We passed the Archbishop's Palace with its gigantic statue of Makarios III, Archbishop of Cyprus and first President of the Republic. This place was burnt down during the 1974 coup d'etat against him. Missing for a few days while he sought refuge in the British military base, it was thought that he was killed in the pro-Greek coup and that sparked off the Turkish invasion. We passed a few desolate but grand mosques – like the Barnabas Church in Northern Cyprus, they were deserted and lonely, devoid of their guardians and worshippers. This areas was once the commercial heart of old, cosmopolitan Nicosia. The events of 1974 had turned the precinct into a frontier land, run down and abandoned. Close your eyes and imagine the traffic around you…pretty ladies doing their weekend shopping, old men smoking water-pipe tobacco, teenagers going to school and tourists snapping away… gone were the good old days. I wonder when the Cypriots would do their own version of Berlin's Potsdamerplatz rebuilding…or will they ever do it at all.
We checked out of the hotel after a fruitless attempt to book rooms in hotels in Paphos, western Cyprus. We have tried more than 10 hotels and it seemed that nobody's interested in manning hotel receptions or that when they do man them, they spend most of the time chatting on the phone.
Farewell Nicosia and off we sped towards the Troodos Mountains. Within an hour we entered the uplands where cooler weather and tall pine trees set in. We graced gently along the slopes of Mt Olympus – which island in the Greek world doesn't have a Mt Olympus ? It is said that the CIA has its Middle Eastern electronic surveillance center here on its summit. Is it on Osama's list ? Oh, have an ice cream up there first. We stopped by a remote village along the way, had a fantastic extended meal of barbecue pork and chicken, and excellent village wine, not to mention the wonderfully refreshing cool mountain spring water.
Kykkos Monastery, an UNESCO World Heritage site, was on our list (and hopefully not on Osama's). What a wonderful kaleidoscope of colours! I had a great time snapping photos of the frescoes and murals that adorned its walls. The main cathedral was amazing too, with the gold-covered ceiling and pillars, not to mention the ancient icons and sacred relics. The Monastery Museum was great too – I stood under the round museum hall with its beautiful ceiling painting of Christ the Pantokrator and tried to understand why Bruce Chatwin converted to Orthodoxy shortly before his death. The New Age pseudo-Buddhist in me uttered a prayer in this holy spot – Is there a difference at all between the spirituality of the East and West ? Aren't all different manifestations of the ultimate truth ?
After stealing a few icons (oh yeah, mere digital copies) we sped towards Lemesos, a large seaside city, where we loitered around the nightclub strip before retiring for the day. Oh yes, Russian seems to be the third language here (after Greek and English), at least from the signboards and restaurant menus – since the collapse of the USSR, Cyprus has become the financial centre (aka money laundering centre) and favourite seaside resort for the New Russians. The whole country seems to be overwhelmed with not only Russian bankers and tourists, but also waiters and workers of a more dubious kind.
A night in a hotel room with a balcony and we got up early the next morning ready for a dip at the Lady's Mile beach, which according to the hotel reception, is normally full of nude ladies enjoying the sun in full glory. This was a real aphrodisiac of sorts for my friends, who normally have difficulty getting up at such unholy hours. They were to be disappointed, for it was too cold to swim and nobody was around except for a few burly, hairy old men braving the cold.
We moved westwards passing some nice offshore rock formations which the Cypriots say is the birthplace of Aphrodite, the Goddess of Love. Nice, but I have seen similar stuff elsewhere. I wonder if that is "real" Greek legend or mere modern tourism invented tales. Paphos was next with beautiful classical mosaics and a cool marina with lots of nice restaurants. More seafood, wine and coffee, before we rushed back to Larnaca Airport for our flights back to London. So that ends our Cyprus adventure, and yes, I will write again next, from Norway in a few weeks' time.
---
Caveat :
The tales and opinions expressed on this site are the author's and by their very nature, personal and opinionated. You may not agree with them and you are welcomed to voice them by emailing to the author. However, if the intention is to pick a fight, such efforts should be directed to soc.culture newsgroups. The author will not entertain anyone who furl insults and vulgarities. The names of individuals mentioned in this site have been changed to maintain their privacy.
---
Click here to send your comments to Tan Wee Cheng, Singapore
Click here to visit the author's homepage, Nomadic Tales
---