BELARUS

CRIMEA
KRIM


UKRAINE
UKRAINA
3 SEPTEMBER:
I'm Sorry But You Have Overstayed In Belarus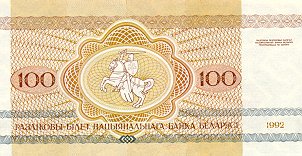 MINSK I got up at glorious 4:30 am to get ready for an exciting flight on Belavia to Crimea. The first airport bus departed for Minsk 2 International Airport at 5:35 am. The bus passed by the WWII Hero City Monument, a gigantic sword protruding from the ground bathing superbly in the early pinkish light. 500,000 rubles (about US$1) and 1 hour later, I reached the airport. I had an easy time entering Belarus, and I thought getting out wouldn't be a problem. I was wrong.
In the departure hall was a chaos – full of confused passengers and their messy luggage. I don't think many flights were departing but nobody seemed to know what was happening. Maybe it's only me the non-Russian speaker who was confused. A police stopped me and asked for my passport. He removed the plastic cover to touch my passport photo. "Registratyon OVIR ?" He wanted to check if I have registered with the OVIR, the infamous Department of Visa and Registration. Visitors to most former Soviet republics are required to register with local OVIR branches upon arrival. Those who are not face stiff penalties. Most hotels would register on one's behalf. I hold a transit visa and do not require it. I pointed to my visa, and he noted, "Da da." And completed his random examination. I was to experience this whole nonsense several times during the rest of the trip.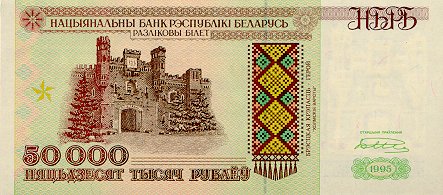 I checked in my luggage, collected the boarding pass and went to the passport control. The pretty blond apple-cheek officer turned through every page of my passport, making sure I have not done anything dodgy – I wonder if she knew what she was looking at. She examined my Belarus visa page for a long time, looking confused, and then asked me sternly to stand aside. I wasn't told what's wrong but had to join another unfortunate passenger by the side. The other passengers passed here and probably suspected that I had a fake passport or something. Minutes ticked by and nobody attended to me. I pestered her several times, and finally she got a handsome young blond officer over. They examined the passport together, looking puzzled, and then the Blond Pretty Lad said, "I'm afraid you have overstayed in Belarus."
"No way. You must be mistaken. I arrived here on 1 September in the afternoon from Vilnius. It's less than 48 hours from now."
They appeared puzzled, and Ms Blur Blond Apple-cheek said, "Your visa says that it is valid 2 days from 9 January."
Such dumb-bells. They seemed to do justice to all the blond jokes. I pointed to the entry border control stamp which indicated 1 September. Immediately they realized that they have mistakably switched the day and months around. It was really embarrassing for them, and both smiled sheepishly. My passport was stamped and I proceeded to the gates. Thirty minutes gone. Thank goodness boarding time wasn't up yet.

Welcome to Belavia Belarusian Airlines, the World's Favourite Airline
This was one of the most exciting and fascinating flights I have ever taken, and tells everybody about everything that has gone right (1%) and wrong (99%) about that economic powerhouse known as Belarus (Average income per month US$50).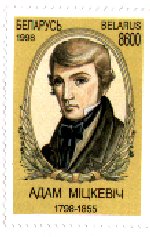 Belarus claims Adam Mickiewciez as a great poet too. They turned him into a Belarusian and call him Adam Mitzkevich.
After that express customs examination and interrogation lasting 30 minutes, I almost boarded the flight to Izmir, Turkey. Sorry, this impossibly stupid foreigner doesn't understand an international language like the Russian, and so didn't understand the boarding announcement. We finally boarded the Soviet era TU134 at 7:40, 10 minutes before scheduled departure. For reasons unclear, the flight didn't take off for the next 1 hour, although only one other flight took place in this busy airport.

A description of the plane: super-flexible forward collapsible seats, of which a number did collapse and exempt the crew from serving more passengers; Floor carpet was removable and in fact, was crumbled by my restless feet; The gloriously red seat mattress, probably reflective of the nation's rich socialist legacy, was full of coffee stains and leaves sweet memories of previous flights; The plane alternates piped-in Russian sentimental music with heavy metal and spice-girls-like screaming - they do cater for diverse taste - the same sequence was played repeatedly throughout the flight. Passengers may need to practice them for singing competitions – how thoughtful they are. The toilet is an excellent piece suitable for Christie's Auctioneers and would certainly fit well for any Museum of 19th Century Toilet Design - Peeling wall paints indicate the great historical heritage of Belarus. Wooden toilet seat with cracks showing age and great antiquity. The toilet paper would harden anyone adequately for jungle training. I can't find the flush – a quick stint in the toilet would certainly provide excellent field training experience.
Fantastic newspapers are provided - only one of which was in English - Belarus Today weekly, whose headlines proclaimed the country's economic achievements and other events: "Belarus facing food shortage for winter" and "Belarus and Russian football fans clashed" - so much for brotherhood of Slavic nations. Another inner page headline - "Former Interior Minister Still Missing".
Inflight meal was excellent – yucky, cold meat and instant coffee powder - with min-skirt air-stewardess in their thirties pouring hot water into your cups – in grand old samovar traditions of Mother Russia. Oops, I mean Mother Beylorussia. Oh no, I mean Mother Belarus. Now I am screwed by both Lukashenko and the opposition.
At least, I landed safely.

A Warm Welcome From Ukrainian Customs
SIMFEROPOL (CRIMEA, UKRAINE) Arrived in Simferopol an hour late. Ukraine at last. The blue and yellow flag fluttered in the wind. The sunny sky was glaring – I have arrived in the Rivera of the ex-Soviet Union - Crimea. The passengers, mostly full of Belarusian holiday makers who can't afford the newly fashionable Turkish Mediterranean or the French Riviera, rushed towards the customs – who wouldn't, as FSU customs are notorious for taking a long time to clear. No offence meant, for Crimea is one of the most popular holiday destinations for the people of the FSU, and many people I know have fond memories of summers spent there.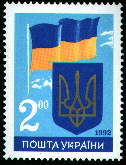 My passport was examined and stamped without any hassle. A lady officer asked me to pay US$20 for a screw-the-foreigners-scheme called "Emergency Medical Insurance For Foreigners". I have heard about this new way of fleecing the foreign tourist and so wasn't too alarmed by it. Paid US$20 and was given a white piece of print-out with my name and lots of details – everything in Ukrainian language. Little did I realise this is yet another scam. Yes, I have paid for the legally required insurance, but that simply wasn't the right receipt.
I stepped out of the airport building, and was greeted by Yevgeny. He's a computer teacher I got to know on the internet and offered to drive me around Crimea for a sum of money. Unfortunately, I only have 3 days in Crimea and couldn't explore as much of Crimea as I would love to. But getting someone to drive me around would help make things easier.
Crimea, or rather, the Crimean Autonomous Republic within the Republic of Ukraine, is a peninsula on the southern part of Ukraine facing the Black Sea. This has always been a land of history. The Greeks built their city states here, one of which became the powerful Bosphoran Empire. The nomadic tribes – Scythians, Sarmartians, Goths, Karaims and Alans - came later, destroyed and rebuilt the cities... Eventually, Mongol-Tatars arrived and set up the Crimean Tatar Khanate, whose forces attacked Moscow from time to time. Catherine the Great of Russia conquered the region and brought in the Russians who now constituted the majority here. The Tsars made Crimea their favourite holiday resort and Lenin declared Crimea the place for relaxation of the Working People. After the WWII, the Tatars were deported by Stalin to Central Asia and Siberia, only allowed to return in recent decades. The Yalta Agreement, signed by Stalin, Roosevelt and Churchill at the resort of Yalta, Crimea, determined the post-war map of Europe. Khrushchev granted Crimea to Ukraine in the 1950s – easy for him as it wasn't his - and since the breakup of the USSR, the region has remained part of Ukraine, although it threatens to join Russia from time to time.
Yevgeny is an unusual guy. He's a computer teacher at the Crimean Republic Centre for Education and Training. Now forty-eight years old, he started to learn English only three years ago, when he realized that English is the lingua franca of IT. Learn a new language at forty-five certainly wasn't an easy decision. Few people in Crimea or any part of Ukraine speak English, and few people have any incentive to learn the language, given the lack of foreign tourists and businessmen – result of the disastrous state of the economy. He logged on the internet, and soon got in touch with people from all over the world. It was only through hard work and much persistence that he is able to speak rather fluent English today. After repeated failures to secure an American visa even though sponsored by an American friend, he decided to invite foreigners to Crimea instead. This will also enable him to earn additional income and provide opportunities to improve his English. Looking at this chatty, jovial guy who jokes every few moment, it is hard to imagine he couldn't speak a word of English three years ago.
[Anyone wishing to engage Yevgeny's services should contact him via the CrimeaTravel list which is run my him.

And an even warmer welcome from the OVIR – You Must Leave Immediately !
Simferopol – capital of the Crimean Autonomous Republic – this was built in the 18th century by the Russians on the ruins of the Tatar city of Ak-Mechet, which long before that, was the Scythian city of Neapolis. Soviet planners made it the transportation hob of Crimea, from whose airports and train stations, holiday-makers from all over the old Union arrived to enjoy the warm Mediterranean sun.
Trees lined the streets of this low-rise city. The streets seemed to be full of shoppers and tourists – you know you spot them when you see the hordes in bermudas and sunglasses. After a week plus in the pale-skinned North, I have now encountered post-Soviet California, with a few bronze-toned gods and goddess, plus other lesser beings with varying degree of tanness – most of whom share common aspirations as the crowd one sees in Key West and Nice, only less endowed with designer brands. Those FSU citizens who are endowed with designer tokens prefer to holiday in Cyprus, Nice and the Canaries these days.
We decided to register with OVIR first. Yevgeny had earlier obtained registration forms and made enquiries about the procedures. We went to a convenient branch of the OVIR in Simferopol's centre. It was a small crowded building, with many people waiting to get paperwork done. Not a pleasant place in the hot summer sun. The place was filled with impatient smokers and sweaty smell. Tempers were high and people were shouting at the top of their voices. Yevgeny pulled me along, and navigated through the counters and various rooms in the building. Brief conversations took place and all I understood was "Nyet, nyet, nyet."
"What happened ?"
"They said you must get yourself registered through the American-Ukrainian Cultural Dialogue Foundation, who sponsored your visa. And they must do it in Kiev. But I told them you have entered Ukraine from Simferopol and will be attending to business in Kiev in 3 days time. You wanted to see the Crimea first, and it's therefore logical to register here in Simferopol. Don't worry. Let me try persuading them again." He used the Russian name Kiev. In Crimea, they speak Russian, and in any case, Kiev is more well known internationally than the newly politically correct Kyiv.
More discussions, followed by brief phone calls by the fat women who gave me that Screw-You-Foreigners-Look. Phones off and again, "Nyet, nyet, nyet." Followed by long speeches perpetuated by the all too familiar Nyet-nyet-nyet.
"Wee Cheng, she says the Crimean OVIR Head Office says you can't register here. She suggests we go to the Head Office to see how the matter can be resolved."
And so we went to yet another crowded, smoky and sweaty building a few streets away. Again, the fat ugly creatures there sang the usual chorus "Nyet, nyet, nyet."
"Wee Cheng, they say you would have broken the law if you don't get yourself registered immediately in Kiev. The police will arrest you if they check your particulars on the streets."
Fat-Ugly-Bitch-With-A-Mole, or FUBWAM, in the room examined my passport again, and pointing to a line in the visa, she spoke sternly to Yevgeny. Yevgeny argued with her. Smoke turned the room into a passive smoker's hell. I half-seriously considered bringing a class action against the governments of the Republic of Ukraine and the Autonomous Republic of Crimea, and OVIR, for the premature shortening of visitors' lives by not banning smoking in public premises. FUBWAM's two equally fat assistants, probably also enriched and fattened by rampant farming of that global industry called bribery, did little except contributing to the accumulating carbon monoxide in the room. Only a phone call interrupted FUBWAM's tirade on obeying state laws and getting things done properly.
"She says your visa states that you will be going to Kyiv and Other Cities. Since what Other Cities meant was not specified, she says you can only go to places within Kyiv and Kyiv Oblast. But I told her you will be going to not just Kyiv, but Odessa, Crimea and Lviv as well. But this woman would have none of it."
"Maybe she just want money. Should we offer her something ?" I said sheepishly, while racing mentally trying to decide the maximum I was willing to pay in bribes.
Yevgeny gave me a you-naughty look. Maybe I shouldn't have suggested bribery so quickly. Paying bribes shouldn't be encouraged, for it tends to perpetuate the act further. Besides, it is difficult to judge when one should offer money – if money is offered to a self-righteous person, or to the official at the wrong moment, or worst, an amount small enough to cause any hurt feeling, he or she may throw one into hot water for attempting to bribe. It's often better to wait for the corrupt one to initiate the act.
FUBWAM put the phone down and continued her argument with Yevgeny. All I understood was our favourite chorus, "Nyet, nyet, nyet."
Yevgeny shrugged and sighed. We got out of the madhouse and he said, "What should we do ? I have run out of ideas. Maybe we will be very discret. Avoid walking on the streets, and don't do so many stops on this trip. Maybe we should skip Sevastopol since there are many policemen there…"
What bad luck ! I can't visualise Crimea without Sevastopol – home of the Black Sea Fleet, battleground of the Crimean War, and ancient Greek outpost – though why not, the city was only declared open to foreigners a few years ago, and until then, no foreigners have visited the city since the Second World War – of course, the Germans entered by force… And suddenly, an idea popped from the depths of my travel memory.
"Yevgeny, maybe we should just go to a hotel. I'll get myself a room there for one night, and they will endorse the visa. I did this in Uzbekistan and it is equivalent to an OVIR endorsement. I'm sure it'll work here."
We have run out of alternatives and this seemed the only logical route. We dropped by Hotel Ukraina, a standard Intourist hotel. The suggestion ran in well with the receptionist. For thirteen Ukrainian glivnas (UAH), which no doubt would help supplement her meager income, she stamped my passport and indicated on it that I would stay at the hotel for an amazing one month. She smiled and returned the passport to me, plus an additional sheet of paper which indicated my "stay" at the hotel. Task accomplished. Both of us were jubilant! We have spent an hour running around OVIR offices for nothing, and yet this hotel did a simple wonder without any question ! What screwed-up laws the bureaucrats have drawn up and thank goodness, the Ukrainian people have found innovative ways of overcoming them.

Friends and family
Yevgeny drove me to the computer center, where I was introduced to his friendly students, including Aleksandra, who was to follow us around Crimea the next few days. We had tea there, and Yevgeny taught me how to drink tea with honey and strawberry. Tasted great – I had similar stuff with Aziz's family in Tashkent last year. There was still time before going to Yevgeny's place for lunch and we decided to walk around Simferopol's centre.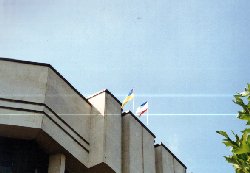 Parliament of the Crimean Autonomous Republic: The Ukrainian and Crimean flags flying side-by-side.
Like other FSU parliaments, the Supreme Soviet of Crimean Autonomous Republic is a big white box in the heart of the city. Here, the blue-yellow flag of Ukraine flew side-by-side with the tricolour of Crimea, which looks just like the Russian one – same colours but with a broader central white strip. Is this the reflection of the region's desire to join Russia ? When independence came to Ukraine in 1991, the Crimeans, mostly ethnic Russians, were shocked to find themselves outside Mother Russia. Under the leadership of Crimean President Yuri Meshkov, Russian nationalists prepared for secession, which was bitterly opposed by not only the Ukrainians but also the Crimean Tatars, who were beginning to return to their ancestral homeland. At times, it looked as though war might break out in this home of the Russian Black Sea Fleet. Things have since calmed down. Through a series of cunning maneuvers, Yuri Meshkov was overthrown by the central government, and now the Crimean Autonomous Government is anything but autonomous. Little protests even when the last Russian language TV station was closed down recently. Kyiv has cut a deal with the Kremlin.
It's Pushkin mania in Crimea too ! We passed the State Theatre and Alexsandra, who works as a poster artist at the Theatre, suggested that I should take a picture of Pushkin's statue. It was the wrong time of the day and sunrays combined with the shadows of a huge tree next to the statue made this proposal a bad idea. Well, I shouldn't disappoint my hosts and took a token picture.
We then proceeded to Yevgeny's place to have lunch. It's an old Tatar house in the suburbs of Simferopol – the Tatars lived here until Stalin deported them. Yevgeny's parents came here from Russia a few years after that. Grape vines hang from the frames put up round the house. The family cat – can't remember its name now – would pop out suddenly from a cupboard, or climb in from the window, giving unsuspecting guests a surprise. Yevgeny is obviously doing well. Builders were constructing an extension to his house. I was given a tour of the premises and his proud new plans. One of the builders, a skinny, black-hair and most unusually scholarly-looking young man named Misha, spoke excellent English.
"You speak very good English. Few people here do."
"I learnt it in the university. I am an engineering graduate." He gave me an embarrassed smile. "You know, there are no jobs around…" and his voice trailed off.
I felt embarrassed too. I have seen too many of such waste of talent and human resources all over the world, especially in the FSU. Top university graduate selling vegetables in Uzbekistan, and masters graduate becoming a mail order bribe in Kyrgyzstan.
"Time for lunch !" Yevgeny shouted in his usual jovial way.
It was great home cooked meal – Rice and chicken soup - prepared by Vera, Yevgeny's wife. Also present were his pretty daughters, Nazhdya and Irina. All friendly people who speak English with varying degree of proficiency. Nothing can be better than a warm meal after a day of Belarusian inflight feast.

A Destroyed Nation …
"In the period of the Fatherland War, many Crimean Tatars betrayed the Motherland… All Tatars are to be exiled from the
territory of the Crimea and settled permanently as special settlers in districts of the Uzbek SSR."
State Defense Committee (GKO) Resolution N 5859ss,
signed Joseph Stalin, 11 May 1944
BAKHCHYSARY After lunch, we set off for Bakhchysary, old capital of the Crimean Tatar Khanate. In 1240, the Mongol army, including the Tatar vassals they incorporated into their vast empire from the Orkhon River, swept across the Ukrainian steppes and sacked Kyiv, capital of the first great Slavic empire, the Kyivian Rus. Three years later, in 1243, they entered Crimea, and captured the ancient Greek trading ports – Sudak and Chersonesus. They established the great Khanate of the Golden Horde, whose capital was Sarai, near today's Astrakhan on the lower banks of Russia's Volga River. Like other great nomadic empires before them, the khans of the Golden Horde soon became corrupted by the niceties of settled life, poetry, literature and pleasure. Warriors lost the desire for war and jealous princes quarreled among themselves. The empire fell apart into tiny states, only to be absorbed by encroaching Russian principalities. By the 15th century, only the Khanate of the Crimean Tatars remained. Vassal of the Ottoman Empire, the Crimean Tatars were a regional power of their own right. From the Khan Saray (Khan's Palace/Khansky Palats) in Bakhchysary, the Khan directed raids as far north as Moscow and struck terror in the hearts of peasants of Russia and Ukraine.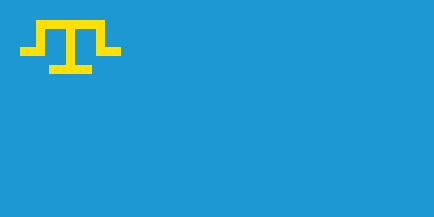 Flag of the Crimean Tatars
Then came the fall of the USSR. Ethnic jealousy and ancient hatreds took over the lands of the FSU. Tatars, together with numerous ethnic groups without their own homelands are now seen as unwelcomed guests in newly independent states. The pogroms in Ferghana Valley led to thousands of Tatar and Meskhetian Turkish (a Georgian minority also deported by Stalin) deaths. To the Tatars, it's time to go home. They trickled back to Crimea only to find their ancestral land now inhabited by Russians who see them as foreigners as well. Newly independent Ukraine sees them as useful pawns to rein in unruly Russians, and hence Kyiv supports their return. 250,000 have returned so far, and already one sees them along the highways of Crimea, selling vegetables and fruits – Tatars are great farmers. As Yevgeny has said, no matter how much a Russian nationalist may detest the return of the Tatars, he has to thank them for their magic work with agriculture and the fruits of nature.

How Pushkin's Poem Saved Bakhchysary
Bakhchysary is today a small dusty town an hour from Simferopol. We drove past lush vegetable fields and sunflower plots, with mountains looming in the southern horizons. Yevgeny stopped by an ancient looking Tatar dame, and bought two water melons after an exercise of the fine oriental art of bargaining. "Cheap and good," he said.
The symbol of what looked like either a pair of intertwined dragons, or a double-headed dragon stood over the entrance of the Saray. What did it signify, I wonder… An ancient reminder of the Tatar's obscure Far Eastern past ? Or a distorted relative of St George's victimised creature ? I have asked around and three explanations were presented.
The first: A Crimean Tatar said that the first Tatar Khan saw two snakes fighting while hunting and ordered this relief on the entrance. These two snakes represent two powers - the Golden Horde and the Ottoman Empire, that were fighting for the possession of the Crimea, but the Khan was determined to make Crimea independent from both of them. But the Ottomans came after the fall of the Golden Horde – so how could both empires have fought over the possession of precious Crimea ?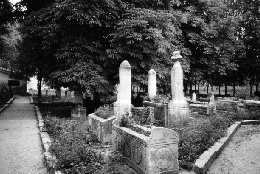 The Royal Tatar tombs at the Khan Saray
The second came from Dr. Sergey Minyaev of St Petersburg, who said that the relief was similar to a bronze plaque with the picture of 2 dragons joint together in Mongol-Ordos style, which was found in the Derestuj tombs in the Baikal region of Russia. Probably of Hsiung Nu origin, from the Han period of China two thousand years ago.
Professor Daniel Waugh of U. of Wahington said that the Saray was seriously damaged during the Russian invasion and was later repaired and renovated by a British architect named in Russian records as "Klado", and the relief was probably his creation, largely influenced by the then fashionable pseudo-Chinese or Chinoiserie style.
Which would you choose ? The one that sounded more romantic ?
In the Saray is the Fountain of Tears, an otherwise unremarkable tombstone-like white marblepiece ordered built by the last Khan of Crimea, to commemorate a captive Polish girl he fell in love with. The girl refused to join his harem (can anyone refuse ?) and died in captivity. His heart was broken and to show that even the rock weeps for this tragic outcome, water flows down the vertical face of the fountain, with cup-like extrusions resembling human eyes and nose.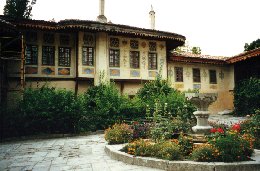 Pushkin visited the Saray while in exile in the south. He arrived in Bakhchysaray in high fever after a torturous ride across the Crimean Mountains. He found the Saray deserted and neglected. He was disgusted by the decay of what was the centre of power of the Khans merely decades before. Equally, he was so moved by the story of the Fountain of Tears, which by then was simply a rusty pipe from which water flowed onto a marble slab, that he wrote The Fountain of Bakhchysary, the greatest tribute to love in Russian poetry. When the authorities deported the Tatars in 1944, they contemplated the destruction of the Saray and change of the town's name, but who would have dared change the legacy of Alexander Pushkin, Russia's greatest poet ? Millions were killed and countless historic monuments destroyed, but Pushkin is the very heart of the Russian soul, such that even Stalin wouldn't tamper with it.

Lunatics, Priests and Mysterious Cave Cities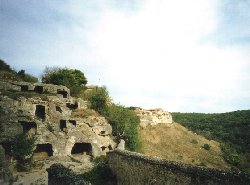 As the sun begins its dying descend, Yevgeny prompted us to go to Uspensky (Assumption) Monastery and Chufut Kale lest it gets too dark. We drove along a winding road hugged against the mountains, until we reached a carpark belonging to a lunatic asylum. Yevgeny removed the car stereo for safety, tipped a smiling man sitting there, and greeted several unsound minds. "They built the asylum here, away from the sane people," Yevgeny says, as we made our way up a lonely path. Suddenly, two seemingly unwashed men, dressed in tattered shirts and barefooted, hopped out of the bushes ahead, stretching their palms.
"Hey, why are you people here again ? Haven't I paid you the last time round ?" Yevgeny said in Russian. We ignored them and proceeded on our journey. "These are the inhabitants of the asylum. The state's broke and they have to fend for themselves. Some of them now live in the caves around here. I met these two chaps about two weeks ago and gave them some money. That's enough."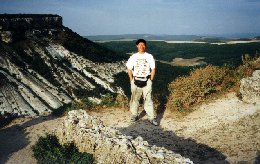 There we were – the monastery's small golden dome shone brightly in the late afternoon sun – magnificent sight overlooking the canyon. A few builders were fixing the road and others, building a new extension of the monastery. This place started as a Byzantine monastery in the 9th century but was burnt down several times. The new era of independence turned staunch atheist communist party secretaries general into devoted Orthodox Christians and Muslims in all the FSU states. With this came the largesse of the state. In Ukraine as in other Christian parts of the FSU, funds poured into church treasuries. Old monasteries and cathedrals, for many years desecrated and neglected, are renovated, rebuilt and expanded, even though the dioceses are full of the poor, unemployed and the underprivileged who need jobs and better public services.
We walked around the monastery, admiring the freshly painted frescoes and icons. A priest was conducting a ceremony in full Orthodox regalia, with the devoted singing and praying, while a worker was drilling the ground meters away, almost bursting my eardrums. The glaring sun shone into the room. Yevgeny, who appeared uneasy in such opulence, hurried us, "It's time to go."
We raced ahead, to beat the sun. We walked away from the monastery, this time along yet another narrow winding path, till where the path blends into a dirt track of sorts. It slopes steeply upwards, and was at times almost more imaginary than real to me. I didn't see any signposting and wondered how I could ever come here alone. The Lonely Planet had made it sound so easy to reach Chufut Kale on your own. I struggled, panting hard, while Nadzhya and Aleksandra seemed to be floating up the steep slopes. The cushy life as a London investment banker has certainly turned me into a softie. I wondered how I could deal with any stint as a reservist soldier back in Singapore.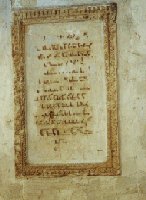 Hebrew inscriptions at a Karaim prayer house on Chufut Kale.
There we were – on the top of the mountain was a rocky silhouette of the fortress – Jewish Fortress, as Chufut Kale means – so-called for a large Karaim-Jewish community once lived up there. Crimea is full of cave cities and fortresses – they are located on plateaus above the Crimean Mountains - all of which resemble mini versions of South Africa's Table Mountain or Venezuela's tepuis - flat land on mountain top that drops sharply at almost right angles. The ancient Goth, Alan and Karaim (Jewish Turkic people I met earlier in Lithuania) tribes built hilltop cities here to protect themselves against other invading nomads. Little caves dotted the fortress-city of Chufut Kale, and these were residences of city burghers and craftsmen. Somewhat similar to Turkey's Cappadocia but architecturally less impressive and preserved to a lesser extent. We visited a Karaim synagogue on top. Hebrew inscriptions could be seen on its walls. The Karaims were an enigma to the Germans when they conquered Crimea. Initially, the Nazis couldn't decide whether these were Jews, for many argued that they were descendants of Turkic and Gothic tribes who converted to Judaism. Worries among Nazi ideologues about prematurely sending to the death camps worthy Teutonic tribesmen who had by the freak of history worshipped the Jewish faith, almost saved the Karaims from the fate suffered by their brethren of the Pale. By 1944, however, with the Red Army hot on their heels, the SS did away with the Karaims all the same. So, even mysterious connections with some ancient nomadic tribes can't change the fate of these people.
We walked to the further side of the Kale, where the fortress overlooks the valley beyond. Here one sees mountains after mountains, not so much a continuous range, but somewhat discrete, vertical peaks, with flat plateaus. This is an amazing place with panoramic natural scenery and a mysterious past, and I have never seen anything quite like it. The wind was unusually strong and blew Aleksandra's carefully combed hair into her face. Pointing to yet another flat-top mountain quite some distance away, Yevgeny said, "Look there – that's Eski Kerman – it's even more spectacular than here. We should try to get there as well."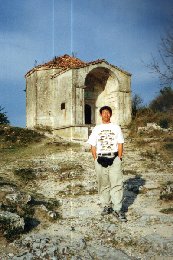 We raced back to the carpark and drove across the country roads towards Eski Kerman, another cave fortress-city two miles away. Although not far on a bird's eyes basis, Eski Kerman is very remote and inaccessible. We had to drive across in potholed roads, and before we knew it, the red Ziguli left the tarred road for the dirt track. Hmm… does Yevgeny really know where he is going ? A little worried since I hardly knew him at that stage. But even the serial killers of Rostov would not murder in the presence of their daughters. Anyway, the sun was setting and it was fast becoming dark. The dying rays fell across the valley, creating an eerie silhouette of the peaks beyond. We began to challenge higher ground, bashing through bushes and shrubs. Yevgeny was practically treating his car like a 4WD. I wonder what would happen if the car stalls in this remote region. In any case, Yevgeny drove as far upwards as possible and then parked the car behind a short pine tree. We walked through the wilderness in semi-darkness until we reached the ruins of Eski Kerman, the old Gothic-Alan fortress. Once again, standing on the hole-ridden edge of the cliff-face, I found myself overlooking a most panoramic part of the Crimean Mountains. Behind me were remnants of that long lost tribal mixture of Eski Kerman's inhabitants. A military kitchen here, a chapel there, and a duty soldier's watch room at the corner. I could almost hear the phantoms of the long dead warriors of the Goths and Alans. Both were ancient tribes who swept across the plains and landed here when their main body had gone elsewhere or destroyed. The Goths were Germannic while the Alans Iranian, and yet both converted to Orthodoxy later on, and intermarried. Not too far from here was Mangup Kale, capital of the Goth-Alan principality of Feodoro. The Goths were long gone, but a branch of the Alans escaped to the Caucasus, where they became known as the Ossetians. Today, they form the majority of the population of the Autonomous Republic of North Ossetia-Alania within the Russian Federation.
Darkness has descended, and we made our way back to the ziguli guided only by moonlight. Yevgeny sped towards Simferopol, inspired by a empty stomach. We reached Simferopol late, but awaiting us was a warm tasty dinner prepared by Vera. Great chicken and rice, topped by good Massandra, Crimea's local wine. Made from grapes grown in the Massandra region of the Crimean coast, this is one of the FSU's most famous wines. Of course, drinking with Russians and Ukrainians are always accompanied by much toasting. As Yevgeny said, "One must never drink without a reason. If you do not have one, invent it !" And "the second glass is never far away from the first." First we toasted the hostess, followed by Yevgeny's beautiful daughters, Crimea ("the land that produces these wonderful wines and women"), Singapore and so on. Before I knew it, I was a little drunk and it was time to go to bed.

4 SEPTEMBER: THE CRIMEAN COAST: Around Crimea in a Red Ziguli